Request for Qualification/Request for Proposal is the first step for NextGen MURR as MU looks to expand its capabilities in medical radioisotope development.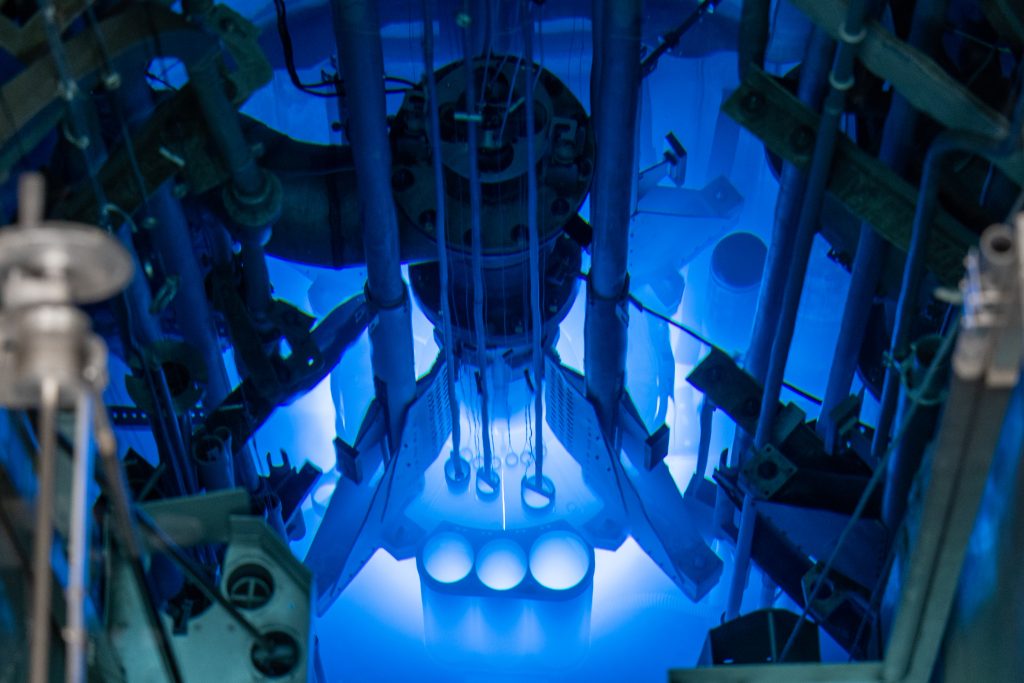 ---
March 23, 2023
The University of Missouri announced today an initiative to build a new, larger research reactor that will expand critical cancer-fighting research and medical isotope production at MU. Medical isotopes are used in cancer treatments and imaging agents to diagnose cancers and heart disease. Because of the targeted nature of the treatment, medical isotopes are effective in eliminating tumors without damaging the surrounding cells.
The new project, NextGen MURR, will build on the internationally recognized excellence of the MU Research Reactor (MURR), the highest powered university research reactor and the only producer in the United States of the critical medical isotopes yttrium-90, used for the treatment of liver cancer; molybdenum-99, for analysis of heart functions; iodine-131, used for treatment of thyroid cancer; and lutetium-177, used for treatment of pancreatic and prostate cancers.